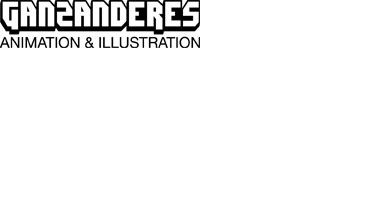 Ganzanderes was founded in the year 2000 by me, Malin Erixon. I work with illustration and animated film, contracted as well as independent productions. My films have been screened at film festivals all over the world – for example at the Sundance Film Festival, Ottawa International Animation Festival, Nordisk Panorama and Stockholm International Film Festival, as well as places like Studion at the Modern Museum of Art in Stockholm and Liljevalchs Art Gallery. I'm honoured to have received several nominations and awards for my work. For instance, in 2015 I was nominated for a Swedish Film Academy Award, a Guldbagge and in 2022 I received the Liljevalchs and San Michele Foundation scholarship. ☆ ☆ ☆
EDUCATION & ENGAGEMENTS: I went to school in Sweden – at Konstfack University of Arts, Crafts and Design, at Forsbergs School of Design and at Berghs School of Communication. I am a member of Svenska Tecknare, Illustratörcentrum, SAAVA and WIFT and a former board member of Animationsakademien.
RECENT PRODUCTIONS: Kikaren (The Spyglass, short fiction, 2022) and SÄLLSKAPET – intervjuer ifrån alltings mittpunkt (THE ASSEMBLY – interviews from the middle of everything, short series, 2020).
Download full CV here.

XXXXX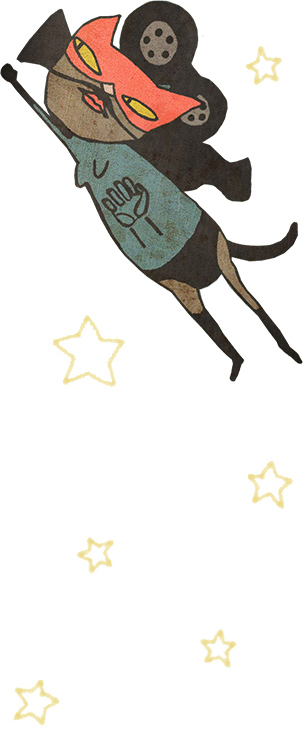 JURY INVITATIONS
• Tempo Documentary Festival 2022 (International feature docs award – the Stefan Jarl International Documentary Award)
• Fredrikstad Animation Festival 2019 (Pre-selection jury)
• REX Animationsfestival 2018 (Student jury)
• Stockholm International Film Festival 2016 (International short film jury)
• Uppsala International Short FIlm Festival 2016 (Short film pitch jury)
• SEAFF – Stockholm Experimental and Animation Film Festival 2016 (International jury)
• Euro Connection 2015 (National jury)
• Uppsala International Short FIlm Festival 2015 (International jury)
• Uppsala International Short FIlm Festival 2009 (National jury)
• Cellflix Filmfestival in Shanghai, China 2008 (International jury)

XXXXX
CLIENTS (past and present)
Stockholms dramatiska högskola (Stockholm University of the Arts) • The Swedish Film Institute • Augmented Art (Innovativ Kultur/ Uppsala Kommun) • Sisyfos Film Production (former Medusa Productions) • Cinema Queer (film festival) • Expo (magazine) • Kvinna till Kvinna Foundation • Statens Maritima Museer (The National Maritime Museums in Sweden) • Navigator Communications Agency • Sony Music Greece • Rewir Brand Agency • Illustratörcentrum (agency for illustrators and graphic designers) • Ribe Måleri & Designmåleri (paint and design company) • Scholz & Friends Advertising Agency • Situation Stockholm (magazine) • iFilm Production Company • Atmo Media Network Production Company • Forsbergs School of Design • Grow Design Agency • Houston Advertising Agency • People Sweden Magazine • Prince of Assyria (artist) • Hyresgästföreningen i Örebro (Association of tenancy rights in Örebro) • Old Children / The cousins (Music group / Production company) • Heart Advertising Agency • Tomas Måleri (paint and design company) • Fry Advertising Agency • Konstfack University College of Arts, Crafts and Design • Orion Pharma (pharmaceutical company) • Beckmans School of Design • Apoteket (pharmacy) • The City of Eksjö • Femton16 Production Company / Labrador Records • Femkul (feminist culture magazine) • Panagora (e-commerce) • Zingo Film Production Company • Wahlström & Widstrand Publishing House • Landstinget i Jönköping (The County Council of Jönköping) • Sprida Advertising Agency • Svea Advertising Agency • Sveriges Radio (Swedish Radio) • Stockholms Stad – Utbildningsförvaltningen (City of Stockholm – Administration of Education in Stockholm) • MTV (Nordic/Europe)