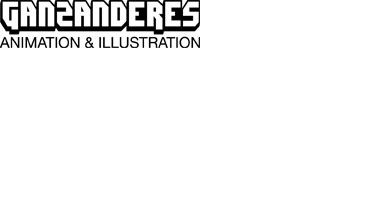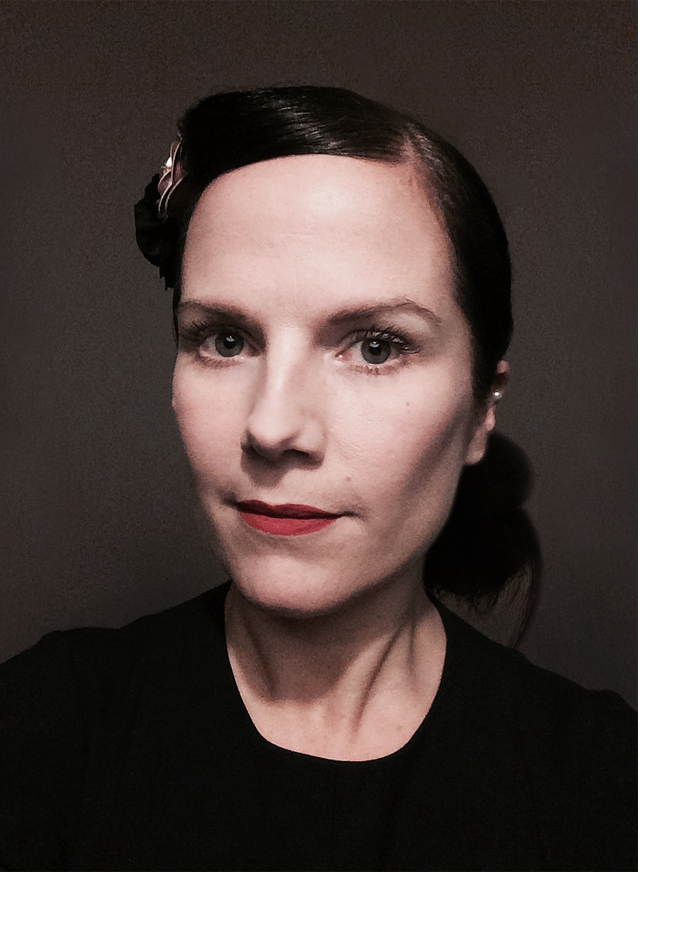 GANZANDERES / MALIN ERIXON
Ganzanderes was founded in the year 2000 by me, Malin Erixon. I work with illustration and animated film, contracted as well as independent productions. My films have been screened at film festivals all over the world – for example at the Sundance Film Festival, at Nordisk Panorama and at Stockholm International Film Festival. They have also been shown at places like Studion at the Modern Museum of Art (Moderna Museet) in Stockholm and at Liljevalchs Vårsalong and have received several awards and recognitions. For instance, in 2015 I was nominated for the Swedish Film Academy award – a Guldbagge – for Best Short Film 2014. I am a member of Svenska Tecknare, Illustratörcentrum, SAAVA and WIFT. Education: Konstfack University College of Arts Crafs and Design, Forsbergs School of Design and Berghs School of Communication.
I am currently working on an animated documentary project called "Vit Man 40" (White Male 40) and a short fiction called "Edens Lustgård" (Garden of Eden).
DOWNLOAD COMPLETE CV HERE (pdf)




CLIENTS, PAST & PRESENT
• Stockholms dramatiska högskola (Stockholm University of the Arts)
• The Swedish Film Institute
• Augmented Art (Innovativ Kultur/ Uppsala Kommun)
• Sisyfos Film Production (former Medusa Productions)
• Cinema Queer (film festival)
• Expo (magazine)
• Kvinna till Kvinna Foundation
• Statens Maritima Museer (The National Maritime Museums in Sweden)
• Navigator Communications Agency
• Sony Music Greece
• Rewir Brand Agency
• Illustratörcentrum (agency for illustrators and graphic designers)
• Ribe Måleri & Designmåleri (paint and design company)
• Scholz & Friends Advertising Agency
• Situation Stockholm (magazine)
• iFilm Production Company
• Atmo Media Network Production Company
• Forsbergs School of Design
• Grow Design Agency
• Houston Advertising Agency
• People Sweden Magazine
• Prince of Assyria (artist)
• Hyresgästföreningen i Örebro (Association of tenancy rights in Örebro)
• Old Children / The cousins (Music group / Production company)
• Heart Advertising Agency
• Tomas Måleri (paint and design company)
• Fry Advertising Agency
• Konstfack University College of Arts, Crafts and Design
• Orion Pharma (pharmaceutical company)
• Beckmans School of Design
• Apokteket (pharmacy)
• The City of Eksjö
• Femton16 Production Company
• Femkul (feminist culture magazine)
• Panagora (e-commerce)
• Zingo Film Production Company
• Wahlström & Widstrand Publishing House
• Landstinget i Jönköping (The County Council of Jönköping)
• Sprida Advertising Agency
• Svea Advertising Agency
• Sveriges Radio (Swedish Radio)
• Stockholms Stad – Utbildningsförvaltningen (City of Stockholm – Administration of Education in Stockholm)
• MTV (Nordic/Europe)