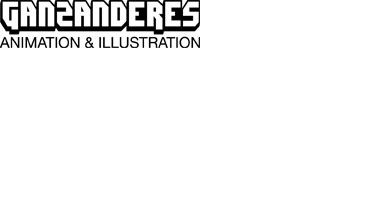 SÄLLSKAPET – intervjuer ifrån alltings mittpunkt / THE ASSEMBLY – interviews from the middle of everything (documentary episodic film/short series, 2020)

Privilege is when you think something is not a problem because it's not a ­problem to you personally. — David Gaider
Eight white men meet by the campfire, at the bar and in the bathhouse. An animated satire based on interviews of people from the epicenter of norms and privileges. Who are they? What do they want? And are there more emotions other than hungry, angry, tired and horny…? Nakedly the Assembly members reason their way to their own roles in society. Mark Levengood loans his voice to the interviewer when documentary audio material meets fictional characters.
A documentary episodic film in seven parts by Malin Erixon.
Release: January, 2020.
CREW
Idea, director and script: Malin Erixon
Producers: Malin Erixon and Mario Adamson
Production companies: Ganzanderes Animation and Sisyfos Film Production
In co-production with: Sveriges Television / Helena Ingelsten
Interviews conducted by: Malin Erixon
Voices: Mark Levengood and eight anonymous men
Animation, illustration, design and editing: Malin Erixon
Sound recording and sound design: Mario Adamson
Sound mix: Mario Adamson and Patrik Strömdahl
Music and performance: Christofer Ahde
Song lyrics "Samhällsskikt": Malin Erixon
Dramaturgical and artistic advisor: Johan Ribe/iFilm
Grading: Nils Fridén
Distribution: Folkets Bio
♥ ♥ ♥ ♥ ♥ ♥ ♥ ♥ ♥ ♥ ♥ ♥ ♥ ♥ ♥ ♥
A HUGE THANK YOU TO ALL THE MEN WHO GENEROUSLY LET ME INTERVIEW THEM FOR THIS PROJECT!
♥ ♥ ♥ ♥ ♥ ♥ ♥ ♥ ♥ ♥ ♥ ♥ ♥ ♥ ♥ ♥
Also, thank you to:
Johan Sundh, Patrik Fredricson, Jonas Hellström, Gabriella Ahlström, Elin Ek, Daniel Wåg, Max Eriksson, Jan Alvermark, Ashley Smith, Elisabeth Otterbring, Hedvig Erixon, Edith Erixon, Gullvi Erixon and Lars Erixon
PRODUCTION INFO
Technique: Classical and computer 2D
Duration: 7 x 9:30 min (series)
Original title: SÄLLSKAPET – intervjuer ifrån alltings mittpunkt
English title: THE ASSEMBLY – interviews from the middle of everything
FINANCING (series)
• Sveriges Television, Helena Ingelsten (including co-production)
• The Swedish Arts Grants Committee (grant, Konstnärsnämnden)
FINANCING (short film: episode 5)
• The Swedish Film Institute, film commissioner Klara Grunning
• Sveriges Television, Helena Ingelsten (including co-production)
• The Swedish Arts Grants Committee (grant, Konstnärsnämnden)
• Filmbasen/Film Stockholm, film commissioner Ivava Lalovic (Stockholms Läns Landsting/Stockholm County Council)
WIP INVITATIONS
The project has been invited to the following places for WIP-presentation:
• Fredrikstad Animation Festival (Nordic Animation Forum)
• Nordisk Panorama Film Festival (Nordic Short Film Meet up)
• Trollywood Animation Festival (Work in Progress – Swedish Animation)
STATUS

• Cinema premiere (Folkets Bio) – December, 2021
• Finnish premiere – January, 2021 at DocPoint – Helsinki Documentary Film Festival
• Draken Film – December, 2020
• Cinema premiere (Folkets Bio) – December, 2020 CANCELLED DUE TO THE PANDEMIC!
• Norwegian premiere – October, 2020 at Fredrikstad Animation Festival
• SVT and SVTPlay – March 29, 2020
• Teaser/s: February/March, 2020
• Short film: March-July, 2020
• Stockholm premiere – March 6, 2020 at Tempo Dokumentärfestival
• World premiere – January, 2020 at Göteborg International Film Festival
• Finished series: January, 2020
• Mastering – finished
• Sound design – finished
• Editing – finished
• Lip sync – finished
• Music – finished
• Animation – finished
• Background design – finished
• Animatics – finished
• Financing – finished
• Storyboards – finished
• Script – finished
• Character design – finished
• Interviews – finished
• Scetches – finished
• Research – finished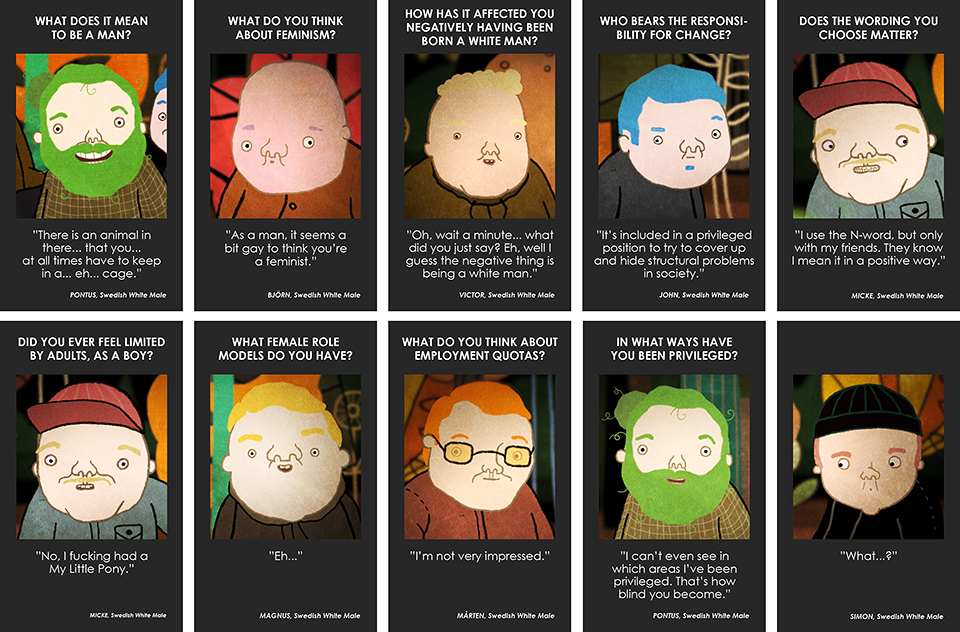 POSTER (PDF, English)

POSTER (PDF, Swedish)

PRESS KIT/FOLDER (PDF, English)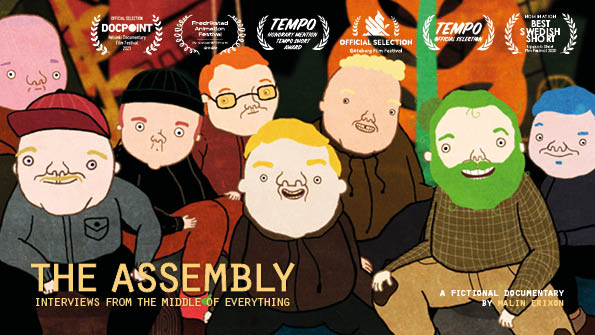 PRESS KIT/FOLDER (PDF, Swedish)