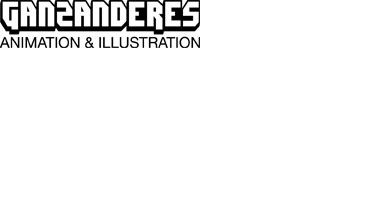 A CABBAGEWORM'S ADVENTURE / EN KÅLMASKS ÄVENTYR (student film, 2004)

ABOUT
Short animated film. By Malin Erixon with voice actor Bernt Lindquist. Student film at Konstfack University College of Arts Crafts and Design. Release date: 2004. Based on a short story by Russian absurdist Daniil Charms. Excerpts from the film were shown as fillers on MTV.
SYNOPSIS
Misjurin was a cabbageworm. Therefore, or maybe not at all therefore, he enjoyed lying underneath the sofa or behind a cupboard sucking on dust… This is a short story about one man's daily routines, in the beginning of a lovely summer day…

PRODUCTION INFO
Direction, script, design, animation, editing, sound etc: Malin Erixon
Music ("Lovely Day"): Milan Ovrlinic
Voice over: Bernt Lindquist
Technique: Scratching on dry acrylic paint on transparent plastic film + cut-outs. Filmed directly under the camera.
NOMINATED FOR BEST SWEDISH SHORT FILM AT UPPSALA INTERNATIONAL SHORT FILM FESTIVAL 2005, the largest festival for short films in Sweden
NOMINATED FOR BEST SHORT FILM AT SHORTbl – independent short film festival, Saint Petersburg, Russia
NOMINATED FOR BEST FILM AT PIXEL – SKÅNE'S VIDEOFILM FESTIVAL 2005, the largest shortfilm festival in Skåne

SCREENINGS
Hiroshima International Animation Festival. 24 – 28 Aug 2006
DOK Leipzig – The International Leipzig Festival for Documentary and Animated Film,
Germany: 3 – 9 Oct 2005
Bradford Animation Festival, England: 10 – 13 Nov 2004
Uppsala International Short Film Festival: 24 – 30 Oct 2005
SHORTbl – independent short film festival. March 2006
PIXEL – Skåne's Videofilm festival 2005
Ölands Kortfilmsfestival 2004