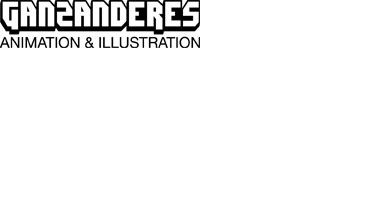 INK, BLOD OCH STRUMPOR / INK, BLOOD AND SOCKS (documentary feature film, 2023)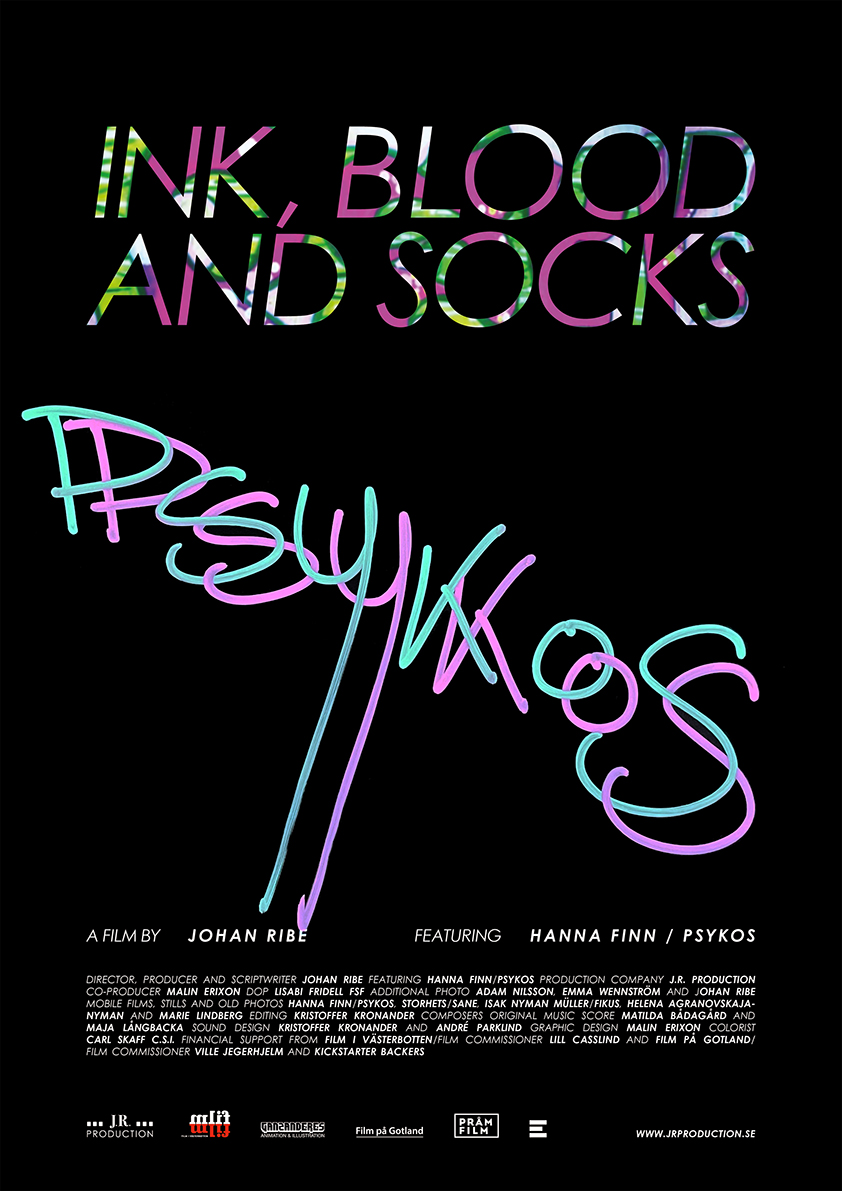 ABOUT THE FILM
A documentary feature film by Johan Ribe.
Co-producer, graphic designer & dramaturgical and artistic advisor: Malin Erixon.
WORLD PREMIERE! 🌟 🌟 🌟
March 7, 2023, at Tempo Documentary Festival.
SYNOPSIS
In an intimate portrait, we follow graffiti writer Psykos in her everyday life. She is talented, strong, smart, cool and is excited about life. But soon we face mental illness, drug abuse, chaos, alienation, homelessness and the great sadness after the death of best friend Isak. The painting and creativity that has long been her vent, slowly fades as the addiction increases. At times, she sees herself as nothing more than an intrusive parasite as she has no home of her own.

Meanwhile, Psyko's mother anxiously searches for tags from her daughter, in order to get a sign of life. Together with Isak's mother Helena, who has become like an extra mother to Psykos, she is afraid that at any moment they may receive a difficult news – that Psykos has followed the same path as Isak.
CAST & CREW
Director, scriptwriter & producer: Johan Ribe
Co-producer: Malin Erixon / Ganzanderes Animation
Production company: J.R. Production
Featuring: Hanna Finn / Psykos
Also featuring: Isak Nyman Müller / Fikus, Helena Agranovskaja-Nyman, Marie Lindberg, Ina Lobben, Jonna Jansson, Doper, Storhets / Sane, Dennis Nordlind
DOP: Lisabi Fridell FSF
Editing: Kristoffer Kronander
Additional editing: Johan Ribe, Jakob Arevärn, Robin Bukhamseen
Photographers: Adam Nilsson FSF, Emma Wennström, Johan Ribe
Composers original music score: Matilda Bådagård, Maja Långbacka
Sound design: Kristoffer Kronander, André Parklind
Sound editing & sound mix: André Parklind
Recording director: Tage Hervén
Gaffer: Anders Dahl
DIT: Lorenzo Follari, Fredrik Sondén, Debhora Vega
Recordists: Manne Kjellander, Jonas Almström, Joakim Gustafsson
First assistant cameramen: Emma Wennström, Jonas Ernhill, Amelie Mattisson, Lorenzo Follari
Dramaturgical and artistic advisors: Malin Erixon, Cecilia Torquato
Graphic design: Malin Erixon
Drone team: LP-Air
Post Production: EDISEN. Colorist: Carl Skaff C.S.I., Conform: Osborn Ekenborn Aalto, Mastering & Deliveries: Hernan Quintero, Post Producer: Erik Liss, Account Director: Pia Åstrand
Mobile films, stills and old photos: Hanna Finn / Psykos, Storhets / Sane, Isak Nyman Müller / Fikus, Helena Agranovskaja-Nyman, Marie Lindberg
Additional mobile films, stills and old photos: Finsk, Ina Lobben, Exil, Kolik, Böna, Doper, Jessica Jelvin, Johan Ribe, Sigrun Tallungs, Kaj Tallungs
Runners: Nils Hervén, Carl Åström, Elias Kranz, Richard Kavall, Henning Kranz
Catering: Ninja Nystedt
Music:
Main themes: Matilda Bådagård & Maja Långbacka
Music mix: Jerker Eklund
Additional music:
Oneiromancer: Vapour Mind
Faith Alone: Vanity Productions
These Walls Don't Lie: Promoe
F20 / Faith: Fitnesss
Untitled: Kristoffer Kronander
Tattoo the City: Promoe
Keep the Streets Empty for Me: Fever Ray
WITH FINANCIAL SUPPORT FROM
Film i Västerbotten, film commissioner Lill Casslind
Film på Gotland, film commissioner Ville Jegerhjelm
Ganzanderes Animation
Kickstarter backers
Read more about the film's poster and see it here.
Johan Ribe's YouTube channel: www.youtube.com/johanribefilm