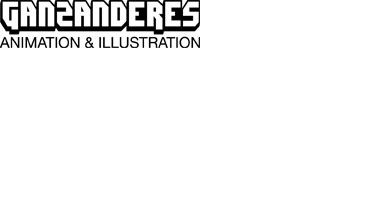 FAMILJEN / FAMILY (short film, 2025) work in progress…
* * * WORK IN PROGRESS * * *
Finished film: May, 2024
Expected premiere: January, 2025
ABOUT THE FILM
An animated documentary short film based on interviews. By Malin Erixon. Length: 14.5 min.

Ex-wives, offspring, mother-in-laws, step children and other loosely related people and close ones. Norms, jealousy, frustration and love…

I invited a number of individuals to tell their story – the big and the small – about the group they call FAMILY.

The stories we hear are the authentic sounds from the actual interviews. Real stories told by real people.
CREW
Idea, director & script: Malin Erixon
Producer: Malin Erixon
Production company: Ganzanderes Animation
Co-producer: Johan Ribe/J.R. Production
Interviews conducted by: Malin Erixon
Animation, illustration & design: Malin Erixon
Editing: Malin Erixon
Dramaturgical and artistic advisor: Johan Ribe
Sound technicians (interview recordings):
Jens Back & Hanna Brandén / Straydog Studios (Stockholm)
Johan Chandorkar / Umami produktion AB (Malmö)
PRODUCTION INFO
Technique: Computer 2D
Duration: 14.5 min
Original title: Familjen
English title: Family
Target group: Adults
FINANCING
• Sveriges Television / Helena Ingelsten and Valentina Chamorro Westergårdh (development funding)
• The Swedish Film Institute / film commissioner Jannik Splidsboel​ (development funding)
• The Swedish Arts Grants Committee (grant, Konstnärsnämnden)
• Längmanska Kulturfonden (grant)
STATUS
• Expected premiere: January, 2025
• Finished film: May, 2024
• Grading: Spring 2024
• Sound design: Spring 2024
• Editing: Spring 2024
• Animation – Spring 2023-Spring 2024
• Background design – work in progress
• Animatic – work in progress
• Character design – work in progress
• Financing – work in progress
• Storyboard – finished
• Script – finished
• Scetches – finished
• Interviews – finished
• Research – finished