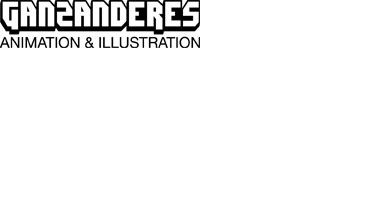 SITUATION STOCKHOLM MAGAZINE 2007 (9 illustrations)
Illustrations for a novel by Per Hagman in the magazine Situation Stockholm, July 2007.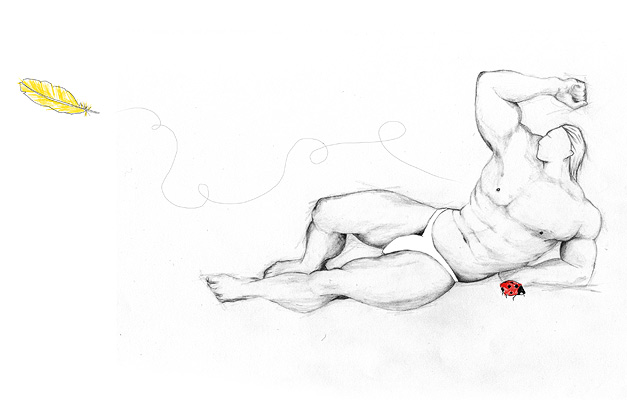 "Rena rama Rolf". November 2007.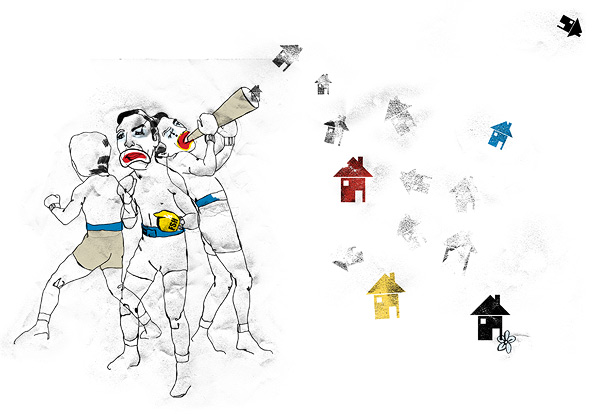 Fatherlessness: Men's right to their children. December 2007 / The conservatives throw away the vulnerable children. March 2007.

Homelessness is a man. March 2007.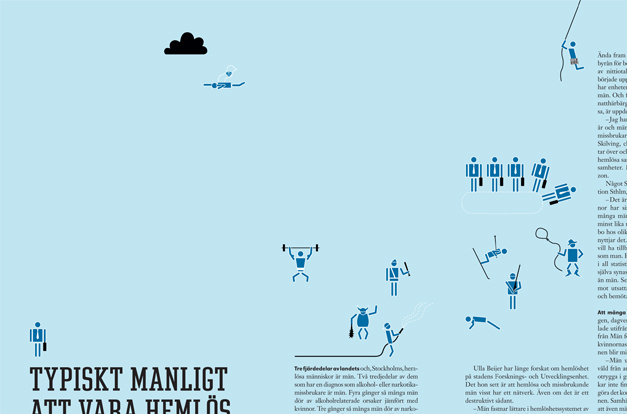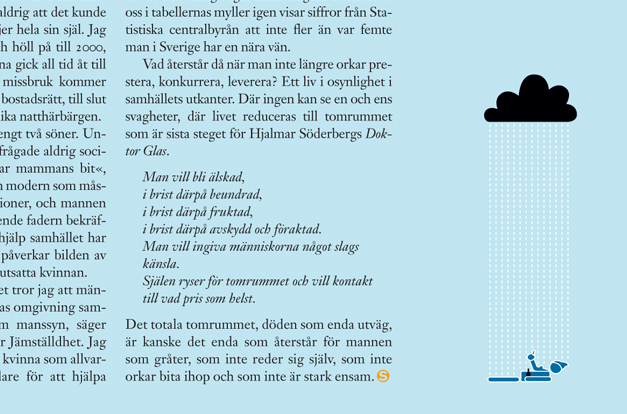 Det nya Söderläget. January 2007.