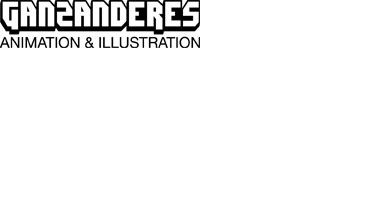 KORTFILMSDAGEN 2018 / SHORT FILM DAY 2018 (vignette)

ABOUT
Vignette (and posters, ads and banners!) for Kortfilmsdagen 2018 (Short Film Day). December 21 is the shortest day of the year. This is celebrated across Sweden – and across the whole northern hemisphere – with screenings of short films at cinemas, on TV, at bars and online.

PRODUCTION INFO
Technique: Digital 2D
Director: Malin Erixon
Illustration, animation, design, editing & sound design: Malin Erixon
Client: Folkets Bio
Music: Budu Bawa Pathana – A.M.U. Raj by Various Artists From Ceylon (see license here).

Also, posters, ads and banners:

POSTER 1 & FLYER

POSTER 2. Fill in your own events.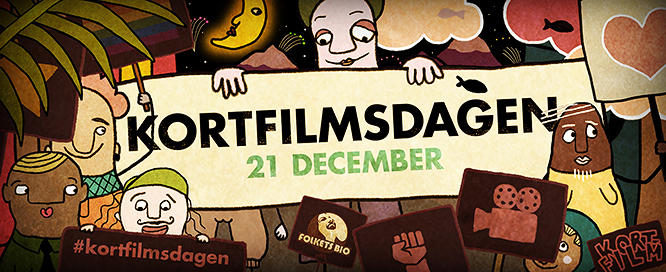 BANNER 1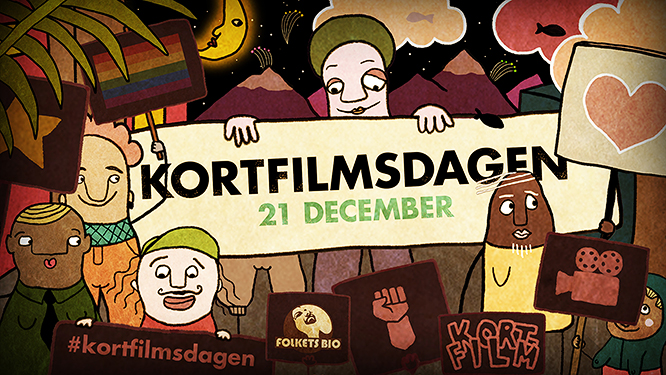 FACEBOOK EVENT BANNER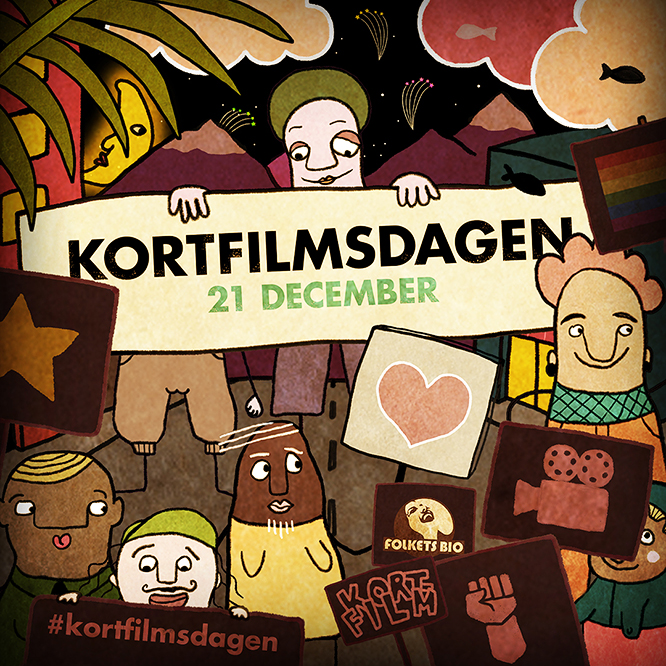 INSTAGRAM "POSTER"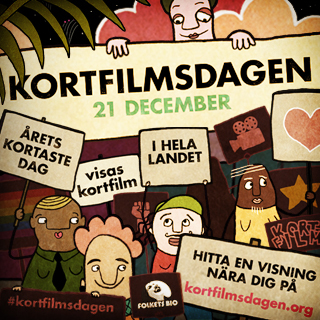 AD 1

AD 2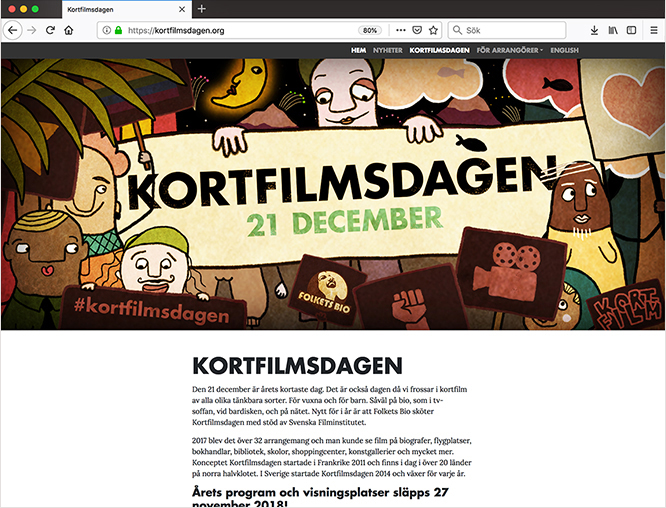 BANNER ON EVENT SITE