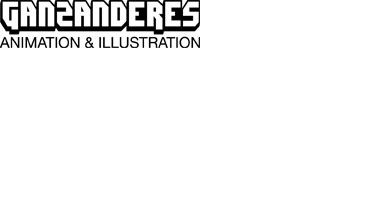 KIKAREN / THE SPYGLASS (short film, 2022) WORK IN PROGRESS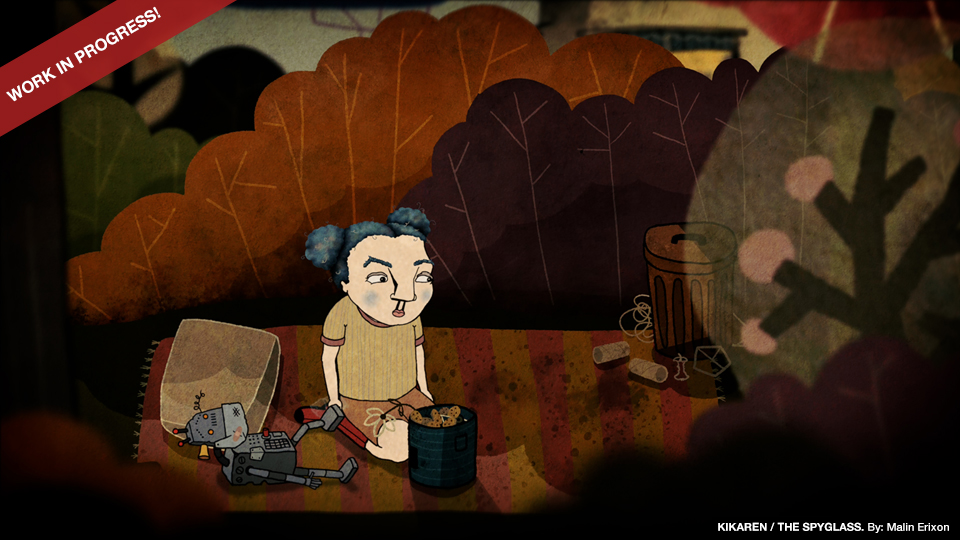 ABOUT
THE SPYGLASS is a 2D-animated short fiction film. In the film, we end up on the border between reality and imagination and explore this place together with the main character Eden. By Malin Erixon.
Finished film: Sept, 2021
Expected release: Jan, 2022

SYNOPSIS
Ten-year-old Eden feels forgotten by and invisible to her parents, who often quarrel or are busy with other things. To escape the boredom and loneliness, Eden has created a secret escape in the garden, where she lies on a blanket and eats cookies with her tin friend, Toy Robot.
One day something very peculiar happens. A butterfly passes by and spreads its magic over a pair of empty toilet paper rolls by the trash can, next to Eden's blanket. Eden uses the rolls to construct a spyglass and observes her surroundings through her new self-made binoculars. At first, everything looks ordinary. But when her eyes wander across the tree tops, she quickly realizes there's something special with the spyglass. Who are those quirky birds sitting there – having coffee? And what adorable earthworms dancing synchronized dance in the compost! What captures Eden the most, however, is what she sees through the spyglass when it's aimed towards her parents in the family's living room sofa…


CAST & CREW
Scriptwriter & director: Malin Erixon
Producer: Malin Erixon / Ganzanderes Animation
Co-producers: Sveriges Television & Film Stockholm
Animation, design & illustration: Malin Erixon
Sound design & sound mix: Gabrielle Wikhede / Ljudbang
Editing: Malin Erixon
Editing advisor: Johan Ribe
Music & performance: Christofer Ahde / violin: David Odlöw
Dramaturgical & artistic advisor: Johan Ribe
Grading: Nils Fridén
Storyboard: Giuseppe Cristiano & Malin Erixon
Character design advisors: Hedvig Erixon & Edith Erixon
Thank you: Gullvi Erixon & Lars Erixon

♥ ♥ ♥ For Hedvig & Edith ♥ ♥ ♥

PRODUCTION INFO
Original title: Kikaren
Technique: Computer 2D
Duration: 9:27 min
Target group: children and adults
Color/B:W: Color
Dialogue: None
Formats: DCP & various digital files

FINANCIAL SUPPORT BY:
The Swedish Film Institute / film commissioner Andreas Fock
Sveriges Television / Helena Ingelsten
Konstnärsnämnden / The Swedish Arts Grants Committee
Film Stockholm / Ivana Lalovic
Illustratörcentrum

STATUS
• Expected release: Jan, 2022
• Finished film: Sept, 2021
• Teaser, EPK, etc – Sept, 2021
• Grading / mastering – Sept, 2021
• Sound design – finished
• Editing – finished
• Music – finished
• Animation – finished
• Financing – finished
• Background design – finished
• Animatic – finished
• Character design – finished
• Storyboard – finished
• Scetches – finished
• Script – finished