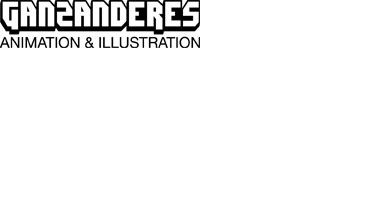 Family Circus (short film, 2024) WORK IN PROGRESS
WORK IN PROGRESS
Expected release: May, 2024.
ABOUT THE FILM
An animated documentary short film based on interviews, aimed at an adult audience. By Malin Erixon. Estimated length: 22 min.
The film is built around the theme 'family relations'. It focuses on that which is difficult and complicated between family members, on the extended family, on non-normative family constellations, as well as on the people you sort of get as 'part of the deal' in a family. I describe the 'ugly' emotions that can easily occur here: guilt, shame, bitterness, grudge, jealousy… But also the unpredictable and quirky chaos that can arise in, for example, new family constellations and expectations from society. It's about the painful, embarrassing and difficult things – but told with humour, lightness and closeness. The subject is broad, universal and easy to identify with (or observe with horror!) whatever type of family you yourself belong to.

The stories we hear are the authentic sounds from the actual interviews. Real stories told by real people.

More info soon…
CREW
Idea, director & script: Malin Erixon
Producer: Malin Erixon
Production company: Ganzanderes Animation
Co-producer: Johan Ribe/J.R. Production
Interviews conducted by: Malin Erixon
Animation, illustration, design & editing: Malin Erixon
Dramaturgical and artistic advisor: Johan Ribe
PRODUCTION INFO
Technique: Computer 2D
Duration: approx. 22 min
Original title: Family Circus
English title: Family Circus
FINANCING
• Sveriges Television, Helena Ingelsten (development funding)
• The Swedish Film Institute, film commissioner Jannik Splidsboel​ (development funding)
• The Swedish Arts Grants Committee (grant, Konstnärsnämnden)
STATUS
• Expected release: May 2024
• Grading: Spring 2024
• Sound design: Spring 2024
• Editing: Spring 2024
• Animation – Spring 2023-Spring 2024
• Background design – work in progress
• Animatic – work in progress
• Financing – work in progress
• Character design – work in progress
• Storyboard – finished
• Script – finished
• Scetches – finished
• Interviews – finished
• Research – finished
More info soon!